Welcome to Covenant Auto Service of Manassas, VA
Covenant Auto Service provides quality car care to vehicle owners in Prince William County VA. We are a family owned business delivering honest and professional automotive repair and auto maintenance services to the people of Manassas and surrounding areas. The quality ASE (Automotive Service Excellence) certified technicians at Covenant Auto Service employ today's latest automotive technology and are equipped to handle all major and minor repairs on foreign and domestic vehicles.
Whether your vehicle is due for an oil change or if it needs engine repairs, Covenant Auto Service of Manassas VA is qualified to handle it all. We hire only the highest trained ASE certified technicians to address all car service and auto repairs. We get to know our customers by name, and work with them to keep their cars on the road as long as possible.
Our Specialty service includes:
Air conditioning (new installations as well as service)
Brakes
Exhaust
Carburetors
Oil and Filter Changes
Automatic and manual transmissions
Minor body and molding repair

- Front Grills- Bumper replacement
- Lenses/Light replacement
- Mirror replacement

Major and minor engine work
Shocks
Suspension
Steering
Belts/Hoses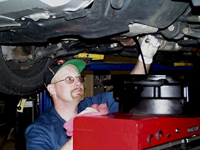 If you own a Honda and want to maintain it the way it deserves, you owe it to yourself and to your car to visit Philip Payne at Covenant Auto Services, Ltd. You'll be glad you did. Now providing basic service to all brands of domestic vehicles including:
Brake Service
Exhaust Service
Minor Tune Ups
Oil Changes
Filter Changes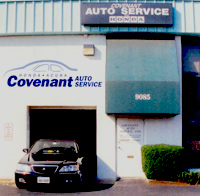 Call us or set up an appointment online to see the many ways we can keep your car on the road. If you have any general questions about your car, give us a call! We are here to help you in any way that we can.